ALERT
Concern for the welfare of our customers during this corona virus outbreak has prompted us to follow the recommendations of health officials and postpone the March Murder Mystery Crop until May 23rd  & 24th when hopefully these troubling times are well behind us.
Everyone who has signed up for the March Crop will automatically be moved to the May Crop. We will try to contact everyone individually within the next couple of days,
We Wish You a Happy and Healthy Spring!
The past month has certainly presented challenges for everyone! In anticipation of better times ahead we have an exciting April planned for cropping, cardmaking and shopping!
The first pop up store available for shopping and also picking up online orders will be at the Norwich Holiday Inn from 1pm-4pm. This is in conjunction with a special yearly event offered by Scrap It Up Blue to promote autism awareness.   Please call us at 860-245-4602 or email scrapbookcove@gmail.com if there are any special items you would like us to have available at this event.
April Crop
Join us for cropping fun!
Quiambaug Firehouse
 50 Stonington Rd in Mystic
April 18 & 19
11am – 11pm Saturday
10am – 4pm Sunday
Dinner is included on Saturday
Lunch is included on Sunday
$65 both days
$35 one day only
(Sign up on mysticseanotes.com or call 860-245-4602)
*Pop up store shopping is available 12pm-10pm Saturday & 10am-4pm Sunday
Hero Arts Cardmaking
Hampton Inn , Mystic
April 25th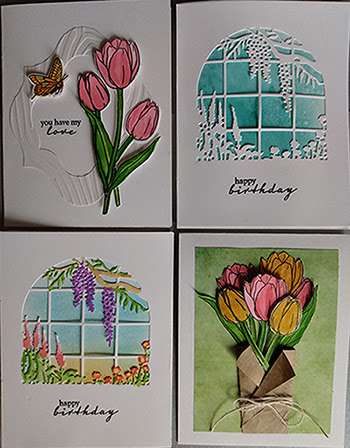 Morning Session
Make FOUR birthday cards and
receive the FREE
"Window Over Garden" 
die from Hero Arts
10-12pm
$35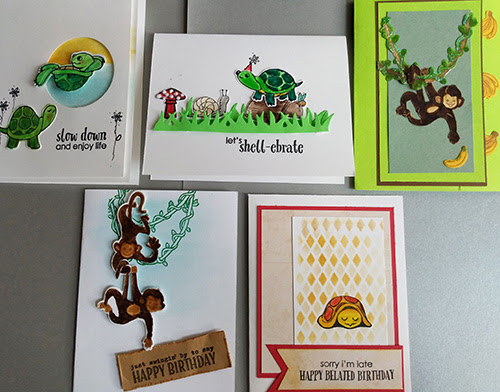 Afternoon Session
Make FIVE birthday cards using
Thanks a Bunch of Monkeys stamp & die set
and
Pet Turtles stamp & die set
1-3:30PM
$35
*Pop up store shopping available 10am – 5 pm