October Classes
---
October Drop-In Layout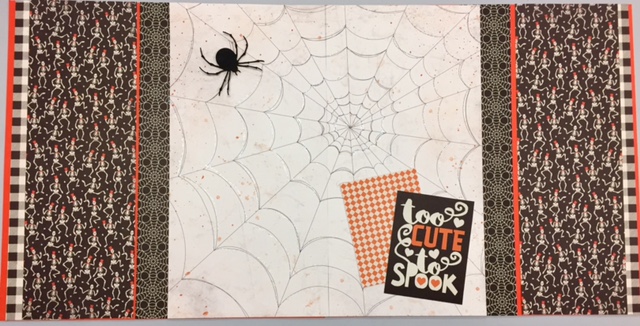 The monthly two-page drop-in layout is a Halloween theme with Authentique papers and an Impression Obsession very real looking spider die!
$8.50
---

The make & take card will be using cat and broom stamps from Impression Obsession, this is super cute!
 $2.50
---
 
Oct. 4, 11, 18 & 25- Coffee & a Card-Great for new comers and those who want to review techniques, learn new designs and increase their card stash.
Drop-ins are welcome and cost is only $5.
1:00 pm
---
   Oct. 5, 12, 19 & 26 – Color, Craft & Crop with us each Thursday. Please bring your basic tool Kit. Kathy has continually come up with fun projects and challenges for everyone. As always you can come in and crop for the day with the option of doing a project or just observing!  There are several fun things planned for the month.
 1pm   $5
---

Oct. 7- Halloween Cards- Join Nancy in making some scary Halloween cards and a candy box using Stampendous stamps. 
1 pm   $18    
---
 
Oct. 8- Scrap and Dash– Complete 5 pages! This month includes a fall themed feature page, a two-page apple themed layout and a two page Halloween layout. As always, if you are unable to make the class the kits will be available right after class. Scrap the pages or dash with the prepped pages to complete at home.
1-3pm   $25
---
Oct. 6- Funky First Friday- Join us for a fun craft and some snacks. We will be having a great time making seasonal paper pumpkins and apples to use for holiday decorating.
5-7pm   $5
---
Beginner Quilling
 
Oct. 11- Beginner Quilling – Bobbye Singer will be instructing a beginner quilling class which includes all materials to learn and make a pattern chart and flower card to take home.
1 pm $15
---

Oct. 14- Taylored Expression cards- Make two cards using Taylored Expression fall stamps and dies.
1pm   $10
---
Seasonal Cards & Tags

Oct. 15- Make two cards and two tags to use for the upcoming holidays. These beautiful dies by Ultimate Crafts make up elegant cards.
     2 pm    $15
---
 
 Oct. 21 & 22– Weekend Crop Saturday 10-10 pm and Sunday 10-4pm. Sign up for one day or both.
$35 Saturday/$27 Sunday or $60 for both. Includes dinner on Saturday and brunch on Sunday.
---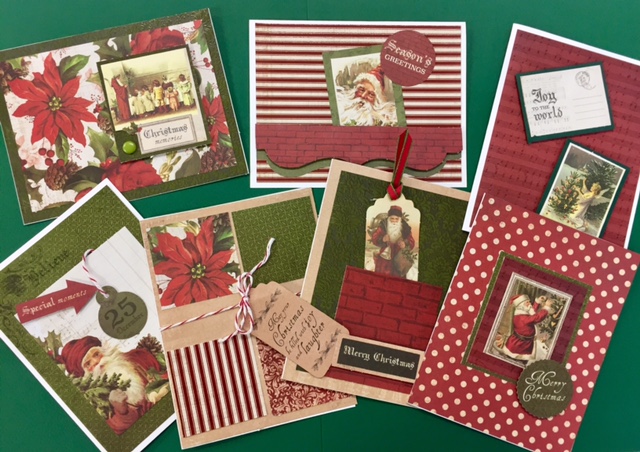 Oct. 28– Holiday Card Marathon- make 24 beautiful cards using papers from the Kaisercraft line called Letters to Santa. (Envelopes are included!) These are very traditional cards that will add to your stash of handmade cards ready to address and send out in time for the holidays.  In order to make your card marathon making go smoothly please bring (or plan to purchase) the following supplies: your favorite adhesive, foam dimensionals, scissors, any shade of brown distress ink and dauber, tweezers, paper trimmer.
1-4pm     $36
---

November 18 & 19
December 9
December 16
January 13 & 14
February 10 & 11
March 10 & 11
April 14 & 15
May 19 & 20
---
For all classes please bring basic tools: scissors, ruler, paper trimmer, adhesive tape, pop dots, glue, and bone folder. Items also available to purchase at the store. 
PLEASE SIGN UP EARLY AS CLASS SIZE IS LIMITED Call 860-245-4602 or email scrapbookcove@gmail.com to reserve your spot
Class Cancellation Policy
If you have pre-registered for a class that you are unable to attend, please call the store at least 48 hours in advance and we will issue store credit.
If you need to cancel less than 48 hours in advance, we will only issue store credit if we are able to fill your place.
A class project kit will be available for you to pick up any time after the class